WordPress and Joomla Affiliate Data Feed Price Comparison in any Theme or Template
PriceTapestry.org is a WordPress Price Comparison Plugin and Joomla Price Comparison Component / Module. It works by accessing a product database managed by our Price Tapestry price comparison script for CSV and XML affiliate product data feeds. The plugins can be used to easily incorporate featured products, search results and price comparison tables from a Price Tapestry database into your existing theme on any WordPress or Joomla powered website.
New in Version 3 for WordPress - Import products as actual WordPress posts! - Learn more...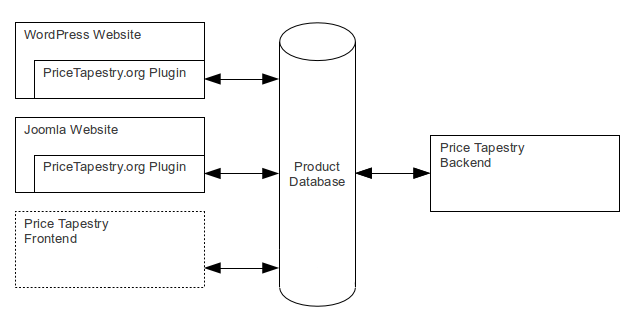 PriceTapestry.org for WordPress

Compatible WordPress v4.x
Compatible WordPress v3.x

PriceTapestry.org for Joomla

Compatible Joomla v3.x
Compatible Joomla v2.x
Some quotes from our forum...

"And well done on this great script"
PriceTapestry.org for WordPress / HTML Design / Brand Logos

"...you should get a Support Trophy every month!"
PriceTapestry.org for WordPress / Post Installation / Add a trailing slash to products